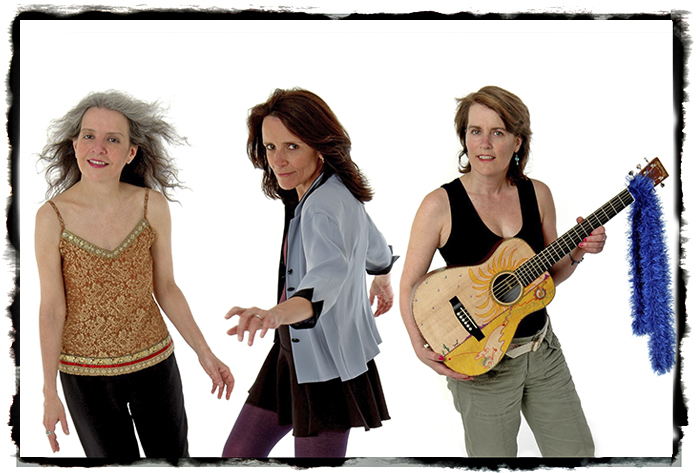 In my initial village music days, I got to know Maggie Roche before I got to know her sisters. I would say we had a special friendship. Her genius as a singer-songwriter is considerable and certainly apparent to those who have followed The Roches (Hammond Song, Quitting Time, The Married Men (Phoebe Snow made popular), Pretty and High). Maggie has the ability to play her poetry cards close to the chest, and still manage to have the listener relate to her and love her.

The Roches recorded eleven albums together. Maggie, with her sister, Suzzy, also released two CDs on Redhouse Records, entitled Why The Long Face and Zero Church. On Glass Half Full she is performing Praise Song for a New Day with Suzzy. A special note of THANKS  to Terre Roche for performing with Maggie at the Glass Half Full CD release concert at Joe's Pub. The performance was simple stunning.

Maggie was the one who suggested Warner Brothers hire me to do their promo photos after they got their 1979 record deal. Maggie also showed up for me in 2005 when I was going through chemo, and accompanied me to a treatment. I will never forget either gesture. Thank you, Maggie. —Irene Young


Maggie Roche, ©Irene Young, 1979.
Noted for their lush harmonies, quirky songs, and impressive stylistic range, the three Roche sisters — Maggie, Terre, and Suzzy — were among contemporary folk music's most endearing artists.
The Roches began singing together while growing up in New York during the late '50s and early '60s, taking to the streets of the city each holiday season to regale passersby with Christmas carols. At the end of the decade both Maggie (the oldest) and Terre (the middle daughter) quit school to begin touring professionally as a duo. In 1970 they met Paul Simon, who tapped them to sing backup on his There Goes Rhymin' Simon album. He also helped get them a contract with Columbia; their debut LP, Seductive Reasoning, followed in 1975.  For a time, the Roches considered quitting the music business, even leaving New York to retreat to Louisiana; eventually they returned north, and Suzzy left college to join the group full-time.
Restored to a trio, the Roches became a staple of the Greenwich Village folk circuit and a favorite of local critics. In 1979, they signed to Warner Bros. to issue a self-titled LP produced by Robert Fripp, earning acclaim for their exquisite harmonies (equal parts Terre's ethereal upper register, Maggie's near-baritone low notes, and Suzzy's midrange acrobatics). While Maggie's track "The Married Men" later scored a successful cover by renown Phoebe Snow. —MySpace