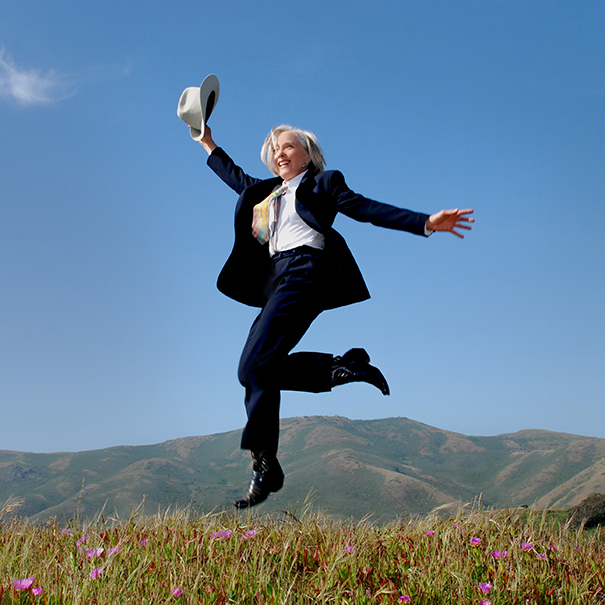 "I first knew Laurie by her considerable reputation as a fiddle player and a writer of songs. When an opportunity came along to sing with her I seized it. Getting to know her as a singer and a person has been pure pleasure. Her voice is a rare combination of grit and grace, strength and delicacy. Her stories are always true." —Linda Ronstadt
Laurie Lewis is one of those people who's got it all, and she doesn't take it for granted.  The day that I am writing this just happens to mark the 20th anniversary of a serious auto accident that almost ended her career, but instead, when she sings, she says, "there's no telling if it's going to be the last time. So, my focus and concentration is somehow purer in my head." 

Laurie is an amazing songwriter, fiddler, singer, and spirit. The way Laurie calls up her companion, the fiddle, is both physical, as well as ethereal.  She has all the earthly chops to technically pull off the tunes, but she also has an energetic swagger that comes from one's spirit being fully present in one's body—and from having a sense of the unseen world. If you happen to be fortunate enough to look into her eyes , you can get the sense that you are looking passed the mundane, via the sky, and into a mystical realm. No doubt its where she gets her songs like The Light, written for her grandmother. For Glass Half Full, Laurie offered up a traditional tune called How Can I Keep From Singing, which she performs with two extreme talents, Tom Rozum and Kathy Kallick. By the way, no photoshop tricks were executed in the above jump shot. Laurie just has the ability to fly. —Irene Young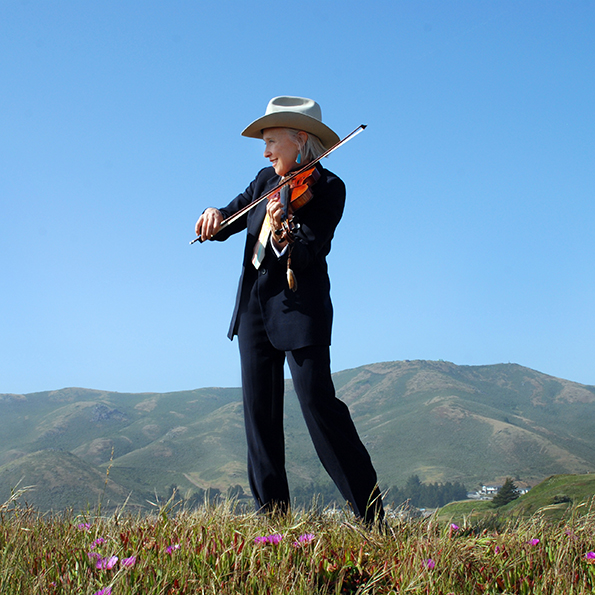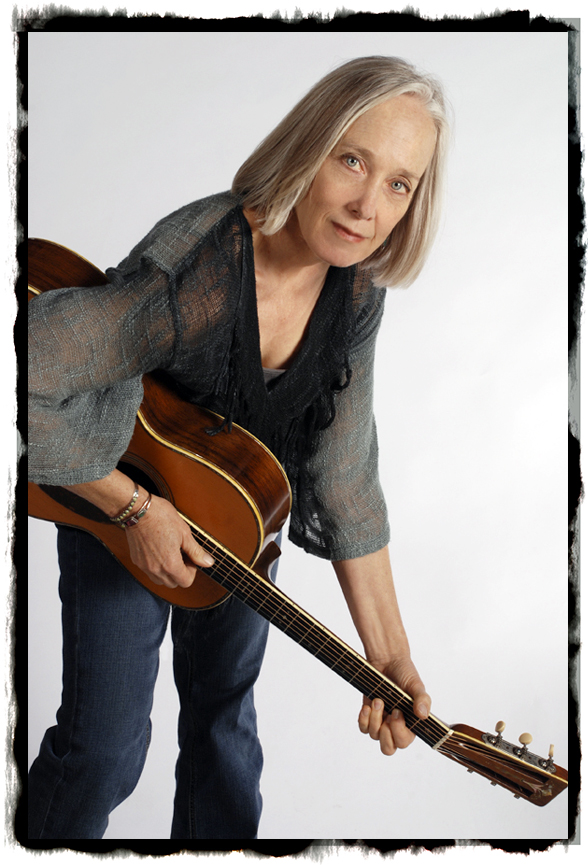 LAURIE LEWIS has truly established herself as one of the finest, most diversely talented folk artists in traditional American and bluegrass music today.
Lewis learned to play the violin as a child in the San Francisco Bay Area. As a teenager in the 1960s, she immersed herself in the city's thriving folk scene and fell in love with the innovative bluegrass of Flatt & Scruggs, the Stanley Brothers, and especially Doc Watson. She won numerous fiddling contests during the 1970s and was in and out of assorted area combos. Together with friend Kathy Kallick, Lewis co-founded the pioneering bluegrass group Good Ol' Persons in 1975 and remained with the popular group until 1979. She then formed the Grant Street String Band before bowing as a solo artist with 1986's Restless Rambling Heart (Flying Fish), which mixed old-timey sounds with contemporary bluegrass and folk. Love Chooses You followed in 1989.
The 1990 album Singin' My Troubles Away was attributed to Laurie Lewis & Grant Street and featured guitarist Scott Nygaard, banjoist Tony Furtado, and mandolin player Tom Rozum. Lewis re-teamed with Kallick for 1991's Together, which was also the first of many releases for Rounder. After the release of True Stories in 1993, Lewis and her bandmates were in a serious auto accident. She took a few years off but returned with Oak and the Laurel, which featured a series of duets with mandolinist, Rozum. (The album was nominated for a Best Traditional Folk Album Grammy in 1996.) Seeing Things appeared in 1998 and focused on Lewis' considerable talents as a songwriter and singer. A year later she issued the rollicking Laurie Lewis & Her Bluegrass Pals. In the early 2000s, Lewis made guest contributions to other artists' albums, devoted some time to her second love, the acoustic bass, and dabbled in producing. By 2004, she was ready to return to her own recordings and released Guest House with long-time, musical partner, Tom Rozum.