photo © Irene Young

While I spent a short time living in the DC area, Grace Griffith and I became close friends. Her music was introduced to me by Grammy winner, Marcy Marxer. It took me about 3 seconds to realize she had a voice that was extremely special. I happened to know that indie label, Gift Horse Records, had just made a deal with the more major, Curb Records for their artist, Mary Black, a renown singer from Ireland . So, I assumed that Gift Horse would now be open to another extraordinary singer. I wrote president, Bill Straw, a very convincing letter —but it was the music I included that cinched the deal. He immediately called and said, "What an amazing letter and what a stunning singer! We want to make a record with Grace Griffith."  Shortly after, we met Bill and his partner, Lois, in California and became been fast friends. Not long after, Grace introduced a big fan of hers to Bill. That fan was Eva Cassidy! Grace had gone to the hospital to sing for Eva, and in turn, was a fan of Eva's. Being a generous, selfless person, she made a call to Bill and said, "There's a songbird I am afraid we are going to lose." Not many musicians would have shared their small label with such a rising star. Grace had not a second thought—and the world has her to thank for the start of Eva Cassidy's world-wide recognition—and the hours we have all spent enjoying the emotionally staggering quality of Eva's voice. (cont. below)


Photo by Irene Young

In one of life's ironies, in 1998, Griffith was diagnosed with Parkinson's Disease. It changed her life profoundly but although her voice was affected, she could still sing. She did, however, have to give up playing whistle, guitar, and dulcimer, and she began to rely on her very willing musical friends for support. At the World Parkinson's Congress in February 2006 she performed If I Can't Dance (by Jennifer Berezan) which she also recorded on her album, My Life, dedicating it to other fellow Parkinson's Disease sufferers. 

Blix St. Records is releasing a new Grace Griffith CD entitled, Passing Through. I have been listening to an advance copy and it is wonderful! I have listened repeatedly and still want more. I am thrilled that we have another opportunity to appreciate Grace as a rare and beautiful singer (and person)—and less of a hidden treasure. I will keep you posted here!

The song I chose for Glass Half Full is Calling All Angels. We all need to call on a little help during challenging times. I thank amazing songwriter, Jane Siberry, for allowing us to use her comforting song that summons support both worldly and heavenly. And, bless you, Grace Griffith for gifting us your beautiful voice—your willingness—your tenderness—your humor—your courage—your entire story of life. —Irene Young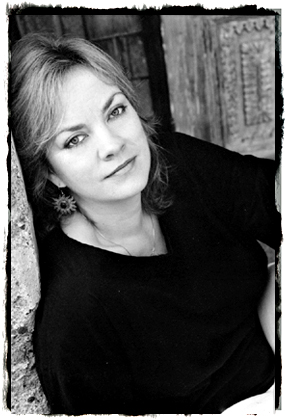 Grace on Parkinson's…
In 1998 I was diagnosed with a degenerative neurological condition called Parkinson's Disease. It has affected my life profoundly and changed me in many ways, but so, although my voice is affected, I can still sing. I am very thankful for this, since I so love to sing and connect with people through music.
It's been an adjustment for me to go out on stage when I'm having dyskinesias (abnormal, involuntary movements), and I'm often slow and stiff and off balance. But my fans and friends have encouraged me to keep singing.
As I've had to give up playing my instruments (whistle, guitar, dulcimer), I owe the world to those musical friends who have stood beside me and supported me with their smiles and their playing, and the reassurance that they can take over for me if my symptoms make it impossible for me to get through a performance.
Read Washington Post feature  article on Grace Griffith
by Richard Harrington
GRACE GRIFFITH is one of the Washington DC area's most respected and popular folksingers. Her music career has spanned two decades, during which time she has amassed a collection of WAMMIEs (Washington Area Music Association Awards) and other honors. She records for Blix Street Records with the same production team responsible for the late Eva Cassidy's smashingly successful recordings. —B. McCormick

Grace was named Artist of the Year 2006 by the Washington Area Music Association. Her CD, My Life, released by Blix St. Records,  was named Recording of the Year as well as best contemporary folk recording. She was honored with a Special Recognition Award at the "WAMMIE" awards banquet February 18, 2007.