"As close to flawless folk-bluegrass as it gets."
—Billboard Magazine (about Cathy Fink & Marcy Marxer, two-time Grammy® Award-winners with14 nominations!)
Cathy Fink is one of the most respected people in the independent music business (world-wide) not only because of her brilliant mind and the knowledge it holds, but also because of her willing to share her wisdom. She was a key consultant for Glass Half Full, and I am grateful to her.

She can astonish listeners with her instrumental technique, captivate us with her perfect, velvety vocals, and entertain us with lyrics, sometimes clever, other times poignant.  Yet, as accomplished as she is a musician— with fourteen Grammy nominations— perhaps an even more notable  accomplishment of this two-time Grammy winner is her mastery of the art of building community. Cathy Fink knows how to think big, initiate, follow through, get us moving, and celebrate life with us — even through the hard times. It takes a seasoned heart to hold the community she has inspired, and she does it with gusto and grace.

The song Cathy and Marcy perform on Glass Half Full is entitled Seasons Change, written by Cathy for her grandparents.  —Irene Young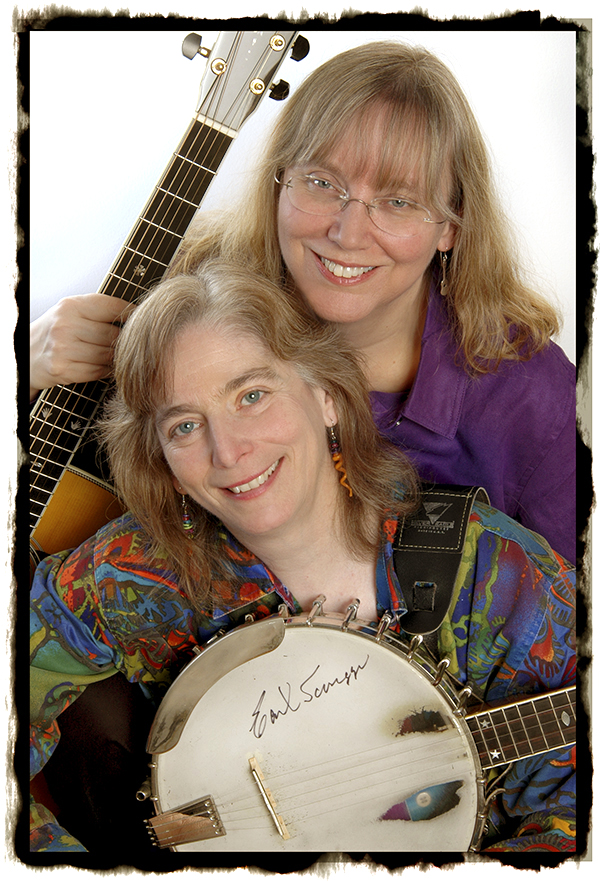 Singer, songwriter, producer, engineer, banjo picker, guitar player and community activist, CATHY FINK lives an eclectic career in the music industry and beyond. She is not only well known as half of the GRAMMY® winning duo, Cathy Fink & Marcy Marxer, but for her volunteer efforts and activism within the music industry and on behalf of issues and organizations that care about children.
Cathy Fink is one of the country's finest clawhammer banjo players. In 1980 she became the first woman to win the West Virginia State Old Time Banjo contest, an honor she earned 3 times.
Her interest in the rich history of women in country music led Cathy to meet, play music with and even perform with some of country's greatest female pioneers. She and Marcy toured and performed with Patsy Montana for 10 years. Patsy was the first woman in country music to sell one million records with the song "I Wanna Be A Cowboy's Sweetheart" in 1935. She visited, interviewed and played music with Ola Belle Reed and Lily May Ledford.
Cathy has worked with numerous non-profits to combine music with successful fundraising efforts. They include Metropolitan Center for Assault Prevention, Clean Water Action Fund, Grassroots Leadership, Inc., Institute of Musical Traditions, Marylanders for Marriage Equality, The Washington Area Women's Foundation.
She actively volunteers for the Washington Area Women's Foundation, Local 1000 AFM, Michael J. Fox Foundation for Parkinson's Research.